I was delighted to open my email today and find (as I often do) an email from TanglePatterns.com, Linda Farmer's amazing resource for new tangles from all corners of the earth. Then, I noticed…it's MY TANGLE, Rio!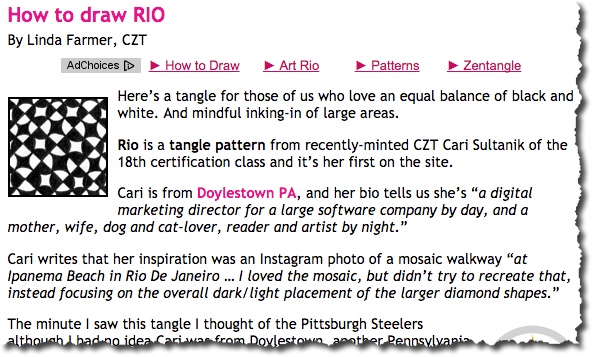 And look what happened to my visits compared to normal (next to nothing)!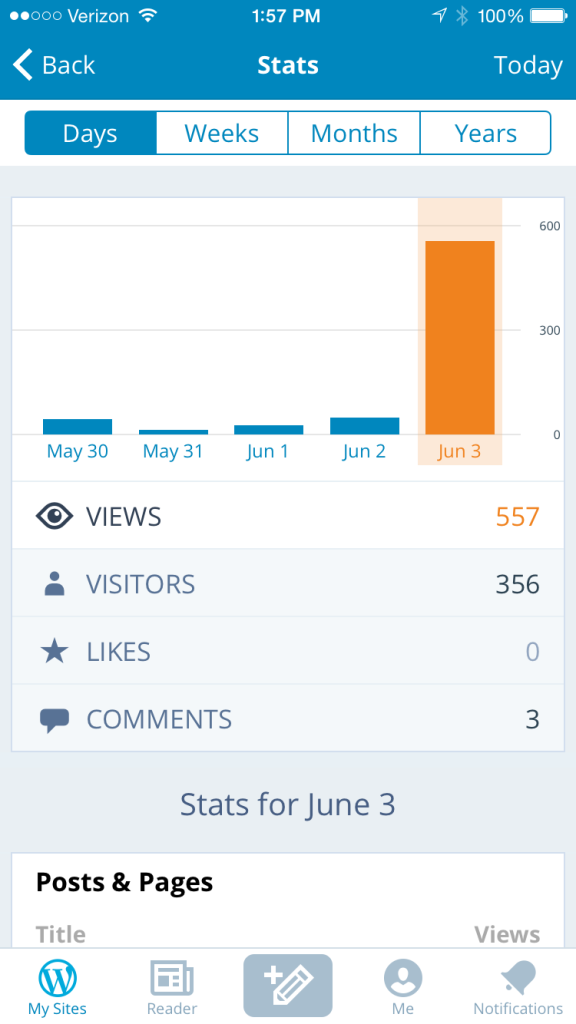 Thanks to Linda for publishing my first tangle!
I encourage and appreciate sharing!: