Greetings from Boston where I arrived for a business trip a few hours ago. My flight was delayed getting out of Philly because apparently all air traffic is delayed when the big man is in town. I guess that's fair, although a few people on the flight were sweating their connections. I hope they made it.
And hello, Boston.
This piece was actually a couple of weeks in the making. Life's been busy with end of year school concerts for Thing 2 and lots of testing and the junior prom for Thing 1. Sometimes it takes a business trip to finish up some personal goals!
It started with freehand hexagons (harder than it looks to get them relatively straight), and ended with 20–TWENTY–different grid-based tangles and a whole lot of shading!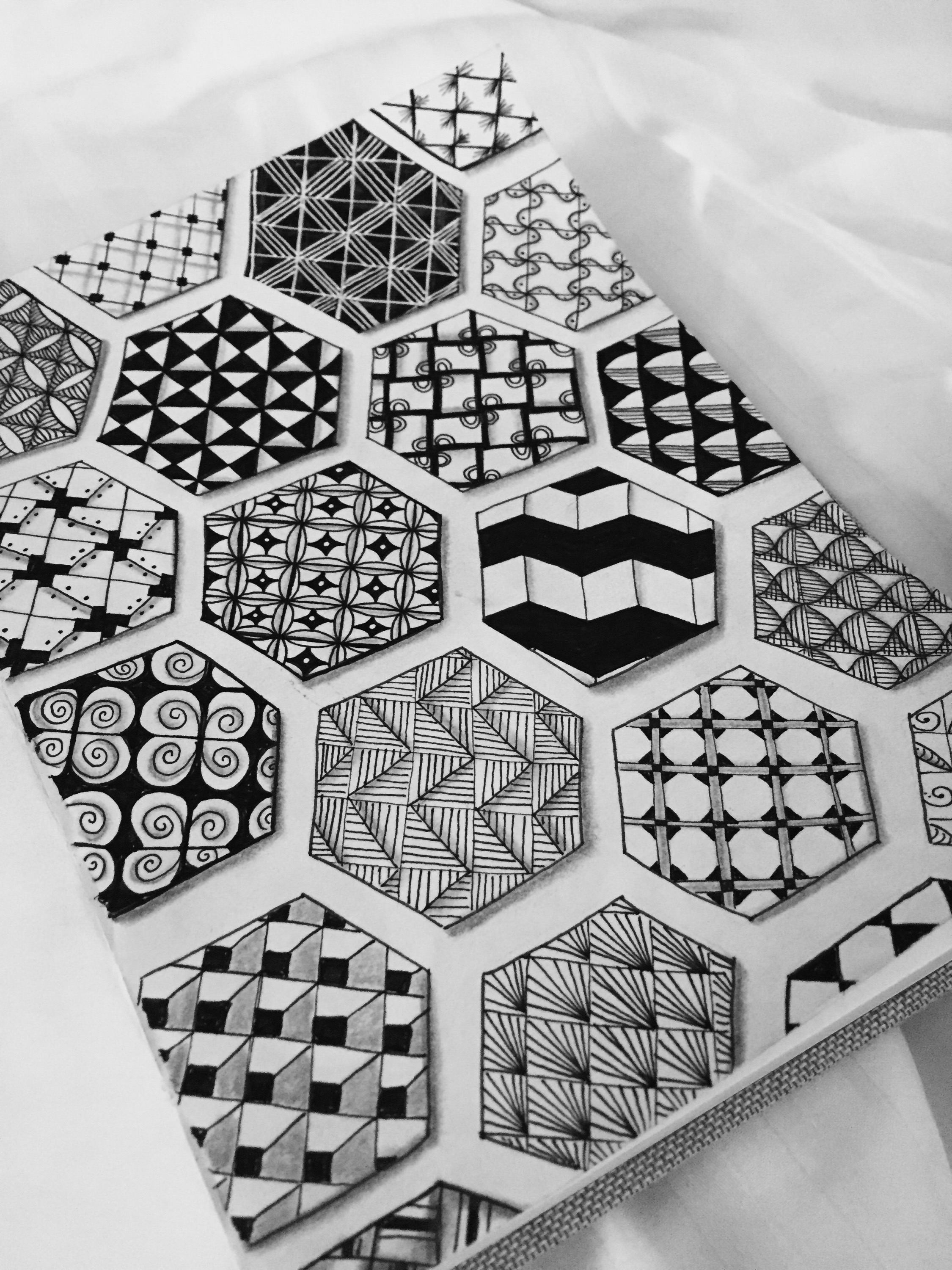 I encourage and appreciate sharing!: