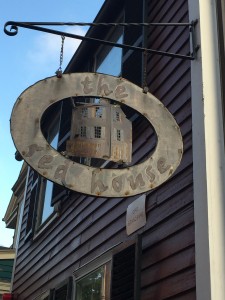 Greetings from Boston (actually, Cambridge) again where I am traveling for work (my day job, of course). Last night we went to Harvard Square for dinner at this cute little place called The Red House. I was delighted when I saw their menus, payment folders, and other "assets," and even more enchanted when I learned that one of the owners makes these right down to hand-making the papers. I could have spent all night checking them out, but I was with work colleagues and, well, I already looked kooky enough taking the pix I did!
Check these out: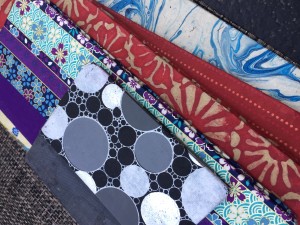 Also, as we approached the restaurant, I noticed this. I have no idea what "Hasty Pudding Institute of 1770" might be, but I definitely intend to find out. How could I not?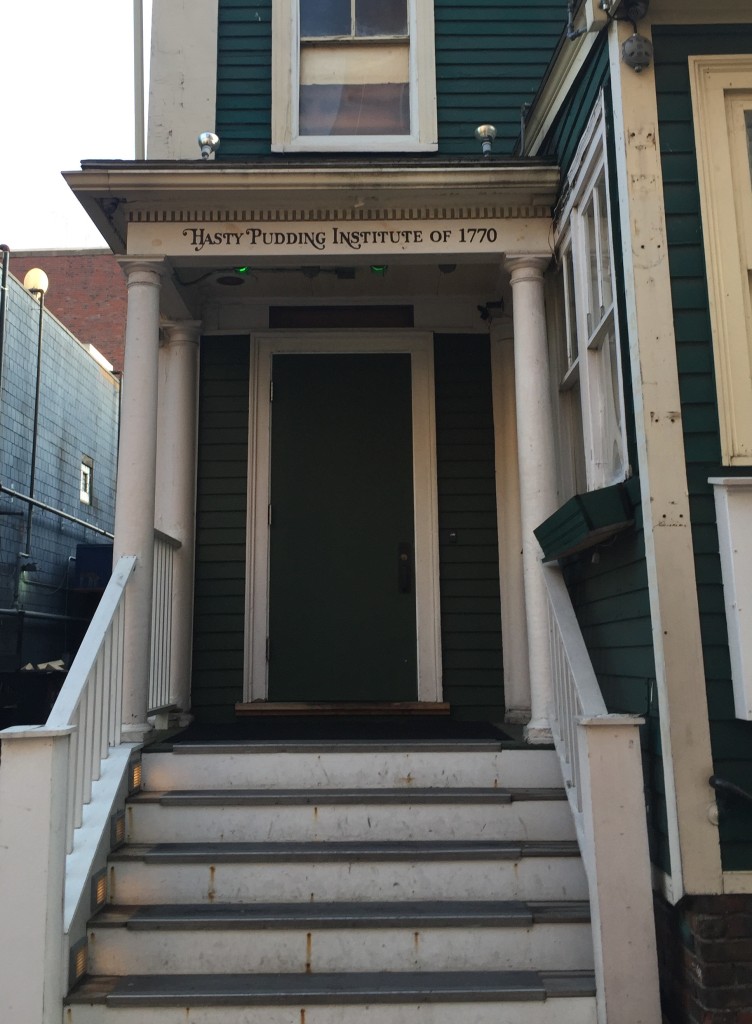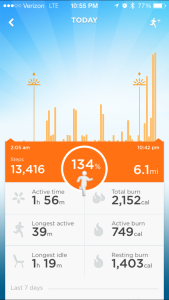 If you are following my Whole30 challenge and journey to get healthier, I posted an update on day 30 (!) here. I feel great, I can't wait to weigh in, and I'm working on moving more now (over 6 miles yesterday!).
Now, on to this week's challenge from the Diva herself: White on black. I've mentioned before how big a challenge this is for me…the pens are harder to use and require quite a bit of finesse, the paper isn't quite as nice…but the outcome can be quite beautiful.
This is my first stab at this week's challenge. I'm not home, so I rushed a little, and I don't love the outcome but it's ok. Tangles include tipple, circfleur, and arukas. I may take another crack at this later in the week.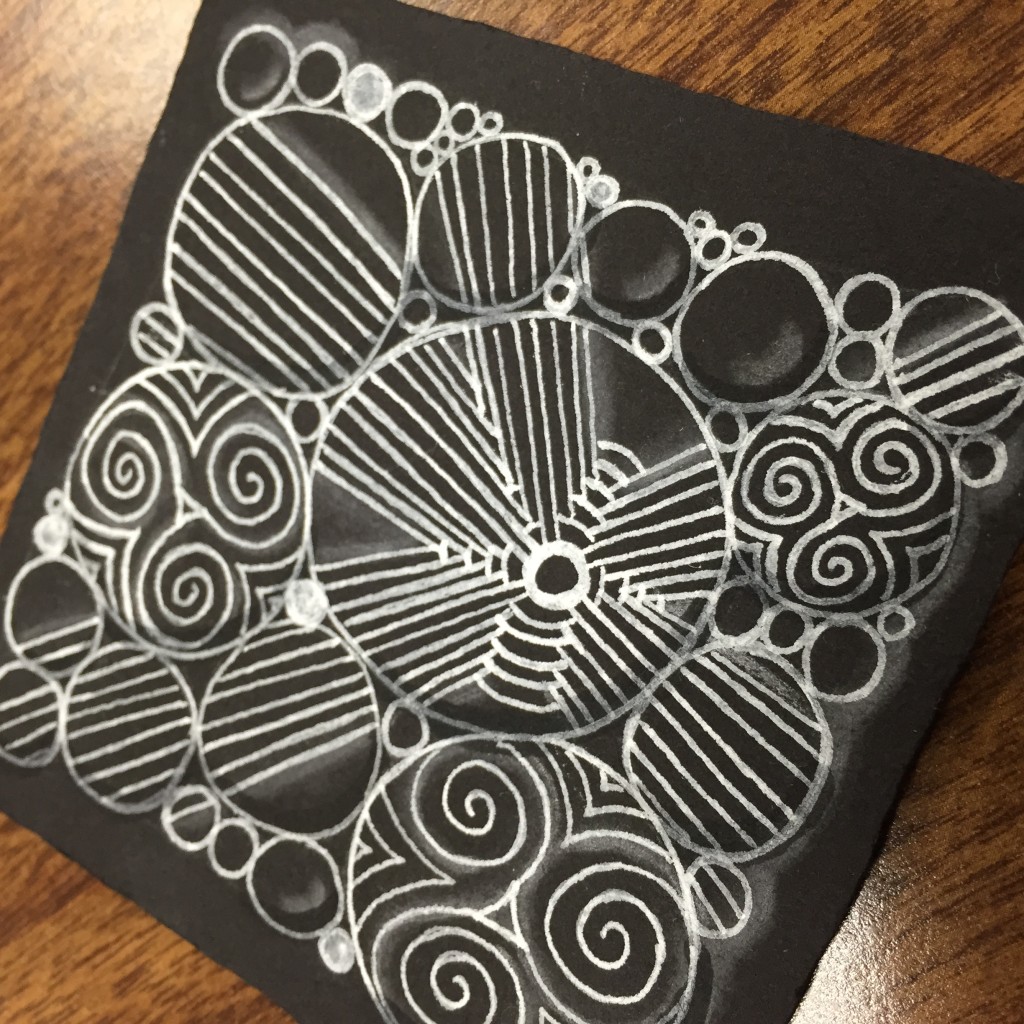 I encourage and appreciate sharing!: