Ever since I drew this: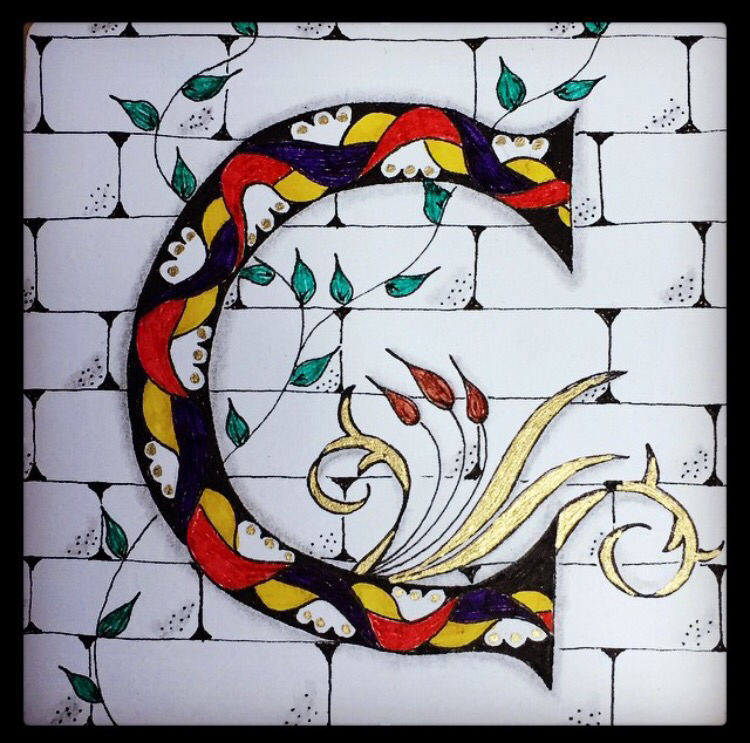 I've been jazzed about illuminated letters. More like obsessed.
Today this book arrived:
As you can clearly see, Ketzelah (Yiddish for little kitten, a.k.a Princess, Pretty Girl, Diva Cat) is as excited as I am to dig in!
Definitely expect to see more of this creeping up in my work.
Anyone else have a "thing" for these gems of book publishing lore?
I encourage and appreciate sharing!: