Have you ever accomplished something that most of the people in your "real life" couldn't quite make sense of, but that meant more to you than accomplishments others would see as superior? Case-in-point: I am now a Certified Zentangle Teacher. I am not exaggerating when I tell you that this means more to me than my MBA. Not that my MBA isn't meaningful or wasn't a boatload of work (it was), but this just MEANS more.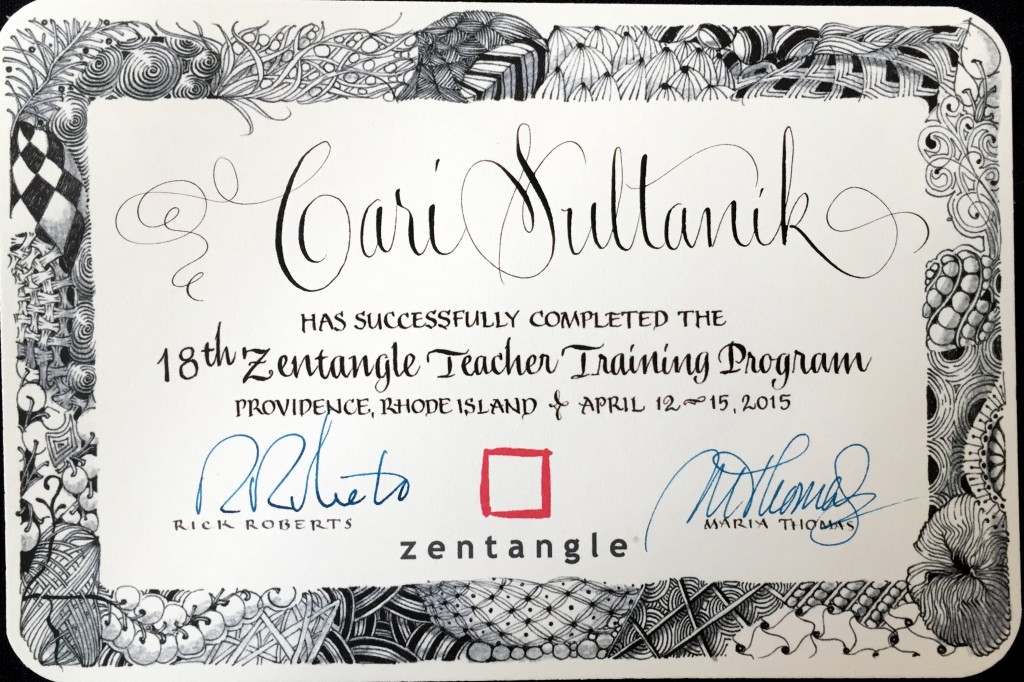 I loved Zentangle at first sight: My friend Jane introduced me and there was no turning back. I was born to draw like this. I have BEEN drawing like this since I could hold a crayon. And here was a community, a process, a whole ethos around the meditative and artistic beauty of MY kind of art. I took a leap of faith and signed up for CZT #18 in Providence, RI, and eagerly awaited the trip. Never did I imagine I would feel so completely happy in this milieu of international artists and teachers who bring as many perspectives as you can imagine. I made friends I will keep for life, who understand me, my art, and my ideas.
If you're on the fence about taking this leap, let me assure you, it is worth taking. For one, Maria and Rick are beyond generous. Everything they do is so far past what you'd expect, given in a true spirit of loving and appreciating their community. Note, the 8 steps of Zentangle start and end with gratitude and appreciation, and you can feel that in the air with each word spoken, pen line drawn, advice given. And the relationship between the two of them is simply inspiring. Look at them holding hands while teaching…such a tight, loving grasp.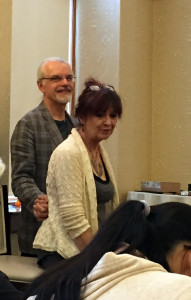 The rest of the team, including Molly, Maria's daughter, and the other team members, were helpful, open, caring and supportive. I've never experienced anything quite like it (though an experience at The Option Institute a number of years ago was pretty close, and the friends I made there do not at all pale in comparison to these, for the record–shout out to Noa, Karen, Karin, Suzie, Diana, Ronda and in sad memory of Tiffany–who have been such important influences in my life).
The materials they provided were beautifully detailed thanks to Maria's investment of time and energy–the nametag, journal, just EVERYTHING.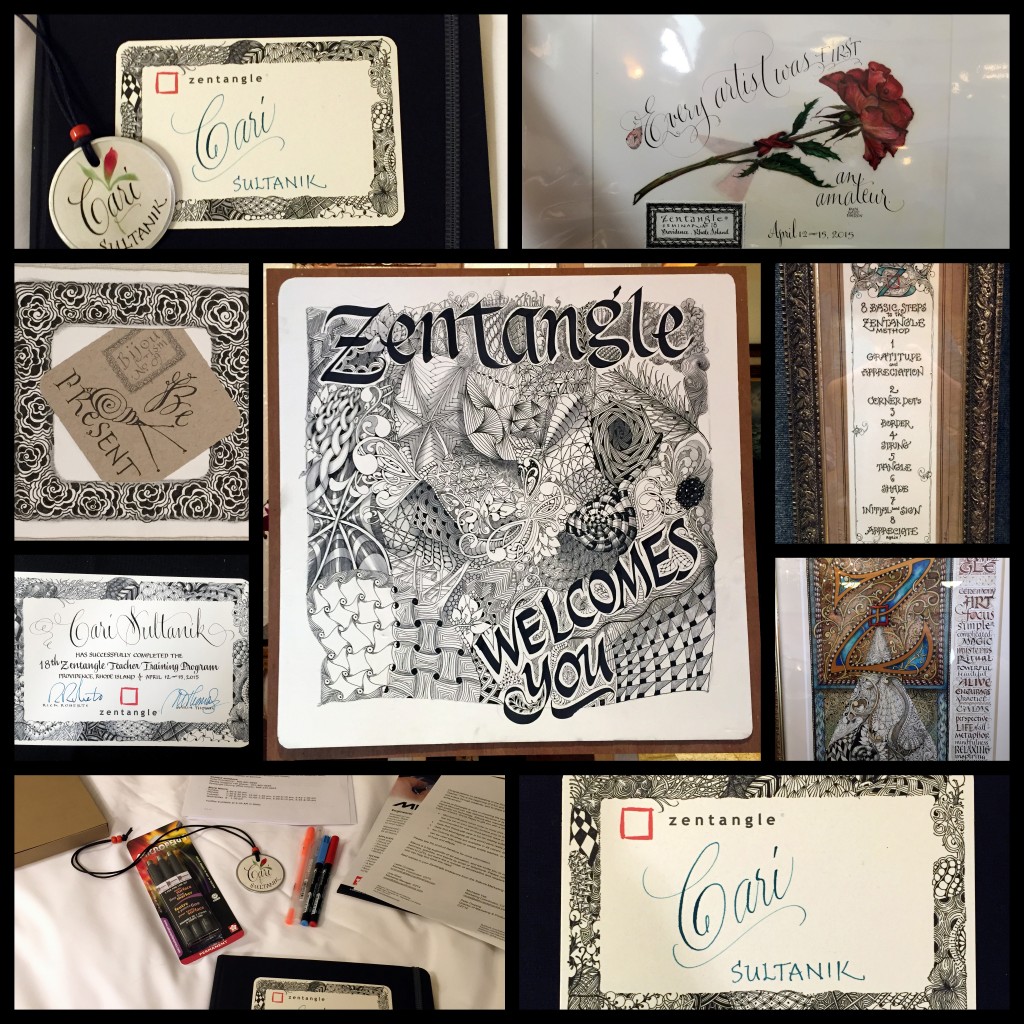 Also worth noting is that the Hotel Providence was really wonderful. I would give the food a 3/5 stars, but the accommodations and staff were an easy 5/5. They accommodated every request and went out of their way to be helpful. The city itself is adorable and has so much art to explore; I wish I'd left more time for that, so if you're traveling from out of town, give yourself an extra few days to enjoy the city.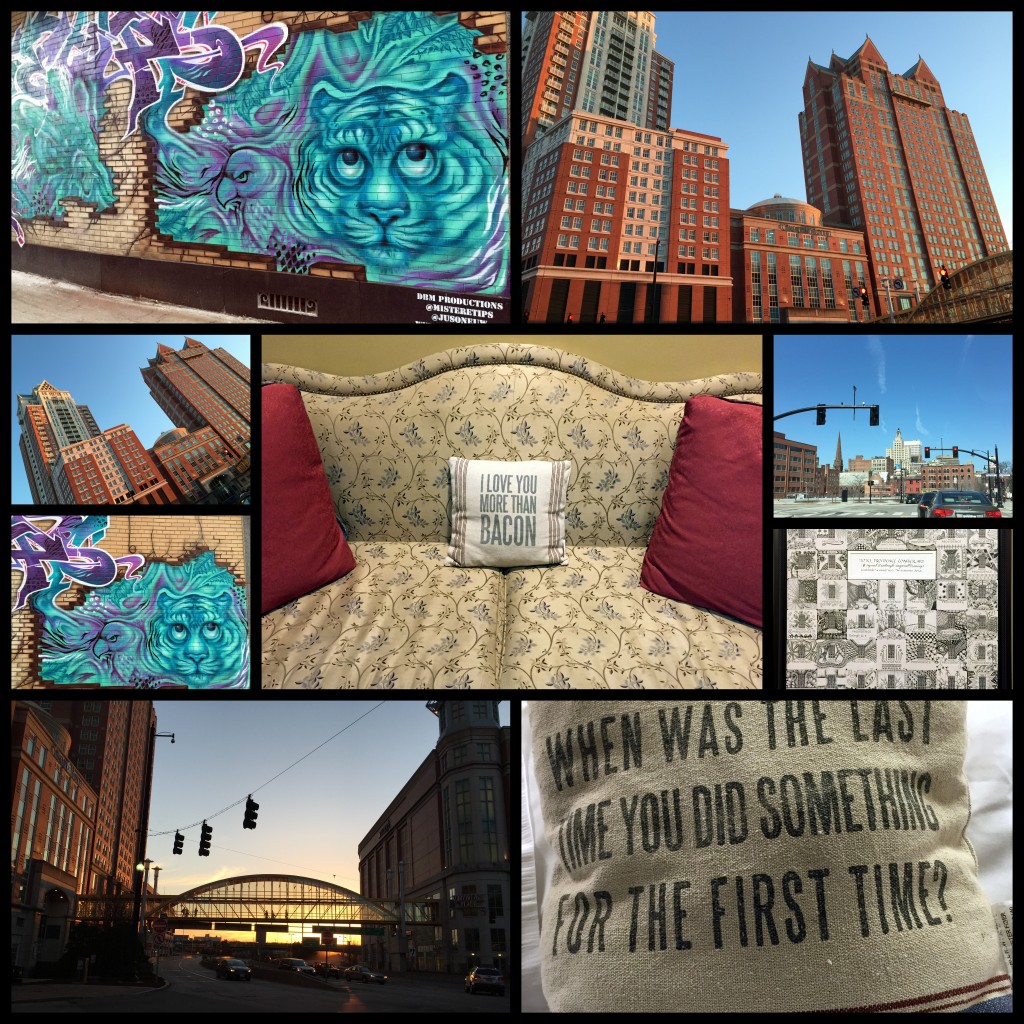 And the art…mine, everyones…just beautiful…(take a minute to view the slideshow–I promise it's worth a few moments of your time if you got this far):
This slideshow requires JavaScript.
If you are considering becoming a CZT and aren't sure if it's for you, feel free to contact me and I'll help you think through it. It's an investment of time and money, and you should be familiar with Zentangle before you go. I'd be happy to share details, insights, etc. and connect with any CZTs or aspiring CZTs who are on their own journey. If I learned anything from this event, it's that Zentangle is so much more than an art form or a process, it's a community–and one of which I am incredibly proud to be a part.
I encourage and appreciate sharing!: