Happy Monday everyone!
This week's Diva challenge is a guest post by CZT Jen Crutchfield and encourages the use of color–something I can always use more of. Since I recently completed two commissioned pieces using color, I am sharing these as my challenge entry for this week.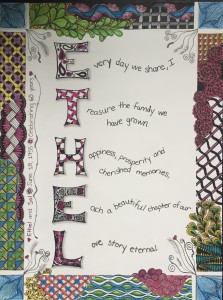 This one was commissioned by my very own father for my parents' 60th (!) wedding anniversary. He wrote the acrostic poem, I edited it a bit for grammar and flow (as she is a former English teacher) and did the artwork. I think he was pleased with the result! Definitely bold colors for me, all done using Derwent Inktense pencils.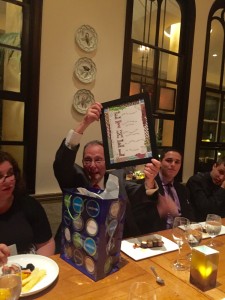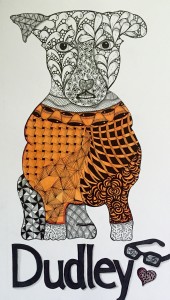 The second was a wedding gift commission via our friends at Mount. They were asked to prepare a special piece of art for a friend's wedding gift and kindly asked me to work with a few photos of the couple's dog, Dudley. I combined a few pictures into one concept and brought out the orange in the t-shirt for the splash of color. There's also a little gray in the sunglasses (the lightest Copic) and a very faded pink in the heart highlighted by a brighter pink. I enjoyed playing with my Copics, but the Bristol paper is a little to absorbent for blending so I need to work on that another time.
And the final product, courtesy of Mount!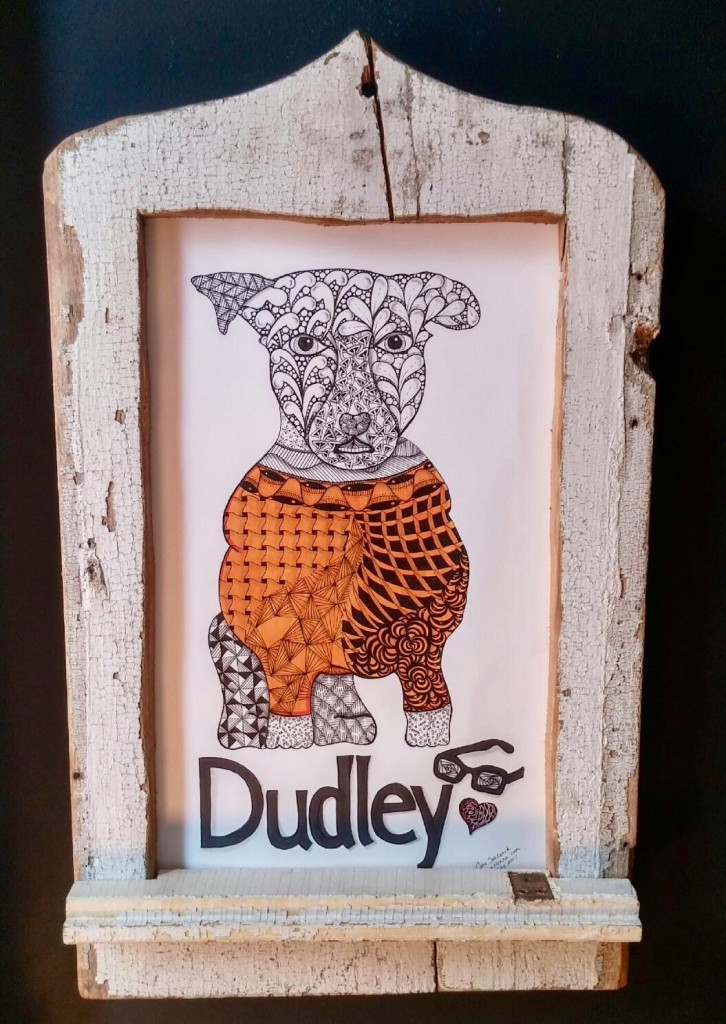 Update: Check out Dudley with his portrait! I think he approves.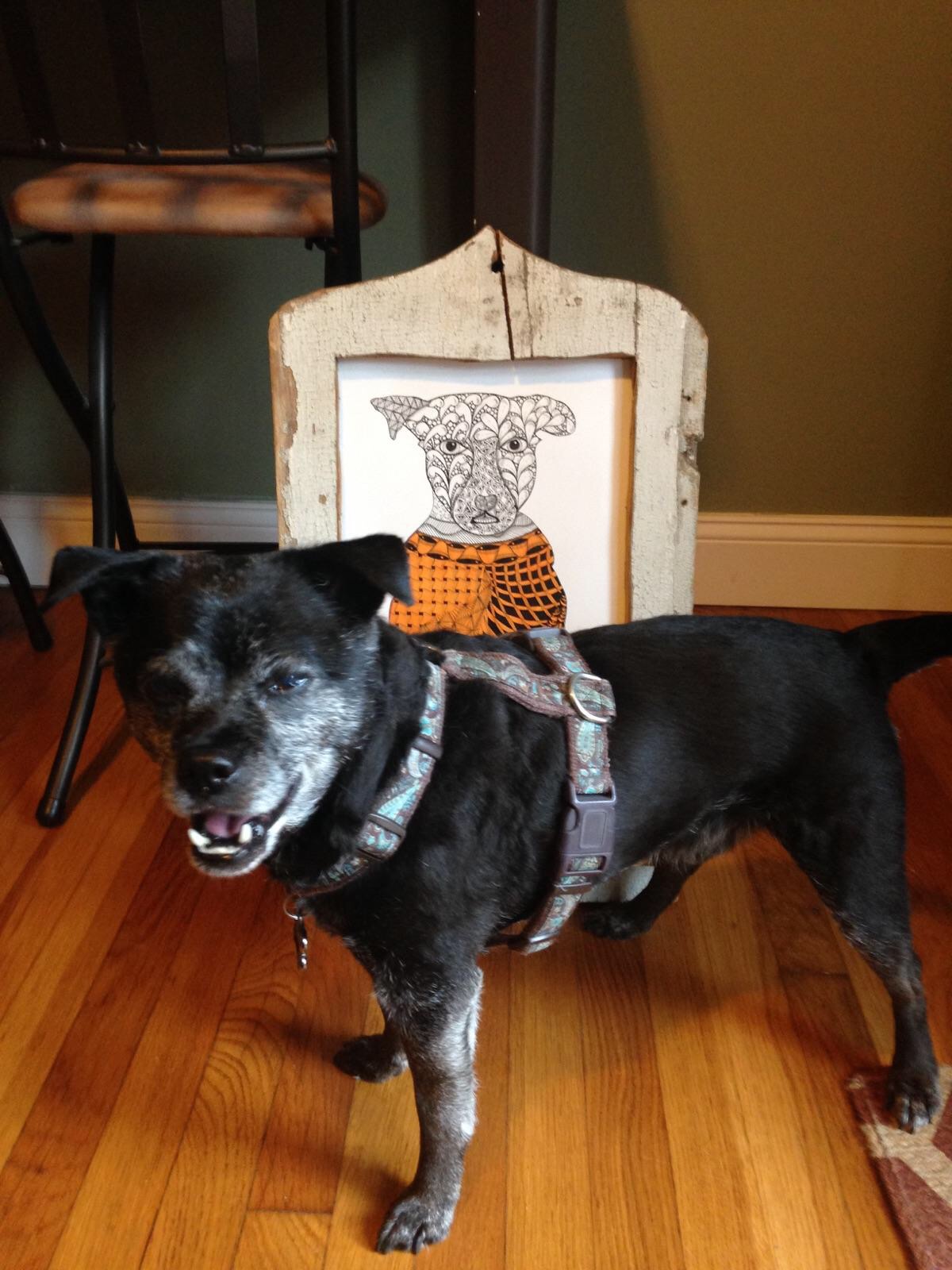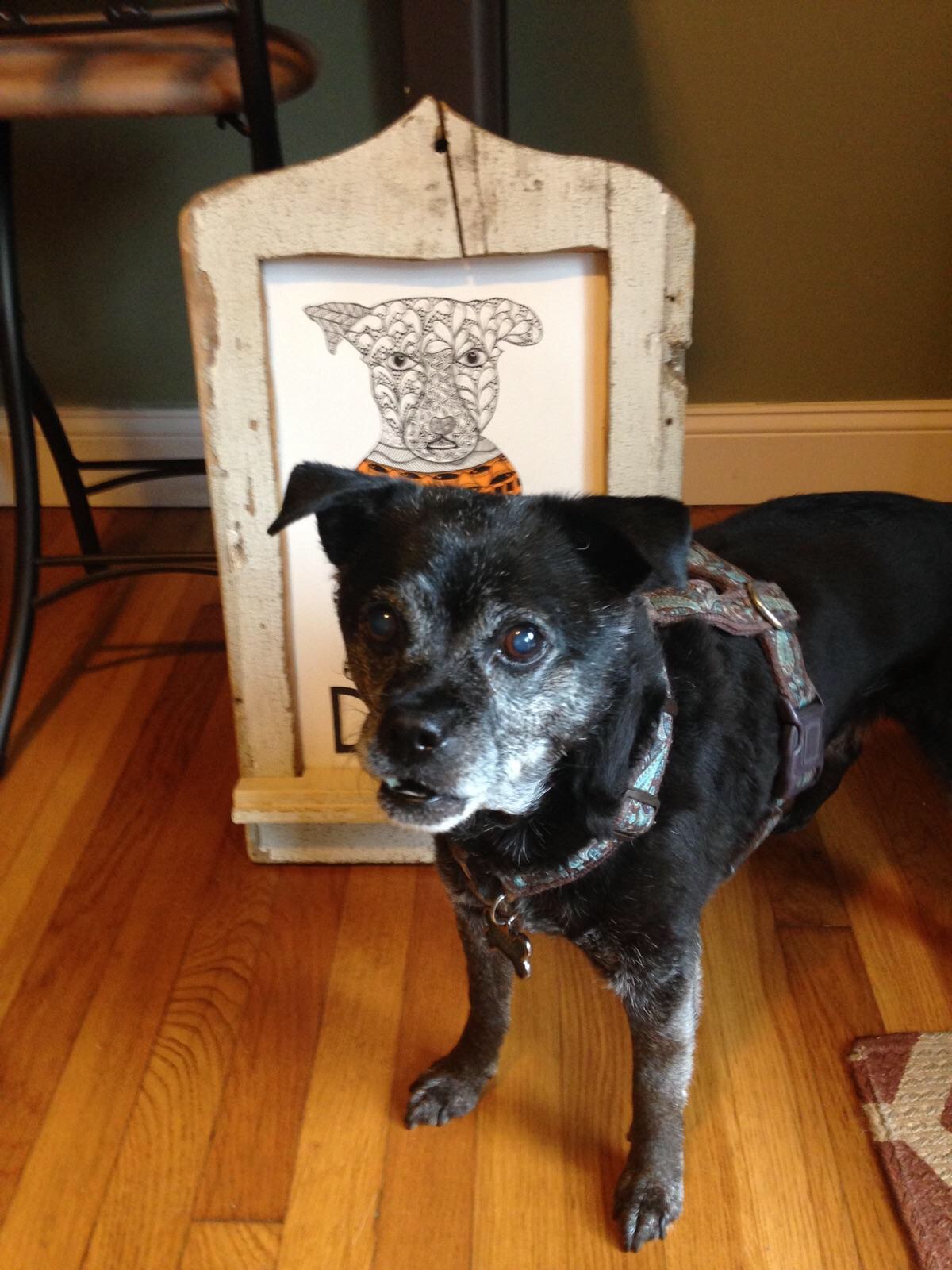 Have a colorful week!
I encourage and appreciate sharing!: