Again, with only office supplies at the ready, I took a quick stab at this week's Diva challenge: Tipple Monotangle. Since I was so very late with my Umble Panda and Umbles and Ruflz last week, I thought that I might take an early approach on this one. My sincere hope is to revisit and take another shot, but given how quickly last week got away from me, I didn't want to take any chances.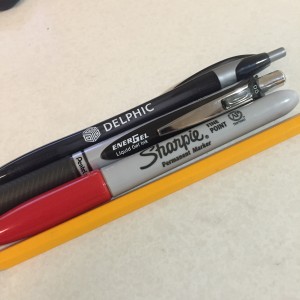 A note on the supplies here: We're talking copier paper, a Pentel liquid gel ink pen, a blue ballpoint pen, and a red sharpie, plus a number 2 pencil. Not exactly high end supplies, but the idea I had was an Independence Day theme (July 4), and I had the right colors on hand (the only other choice was highlighters and I just couldn't do the technicolor approach.
And here it is…Oh how I hope to have time to give this challenge another go!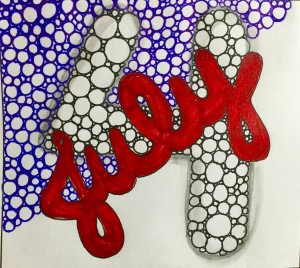 [Update]
Aaaannnnd a "proper" tile. Renaissance tile with Sakura microns (black and brown) soapstone and soft pencil.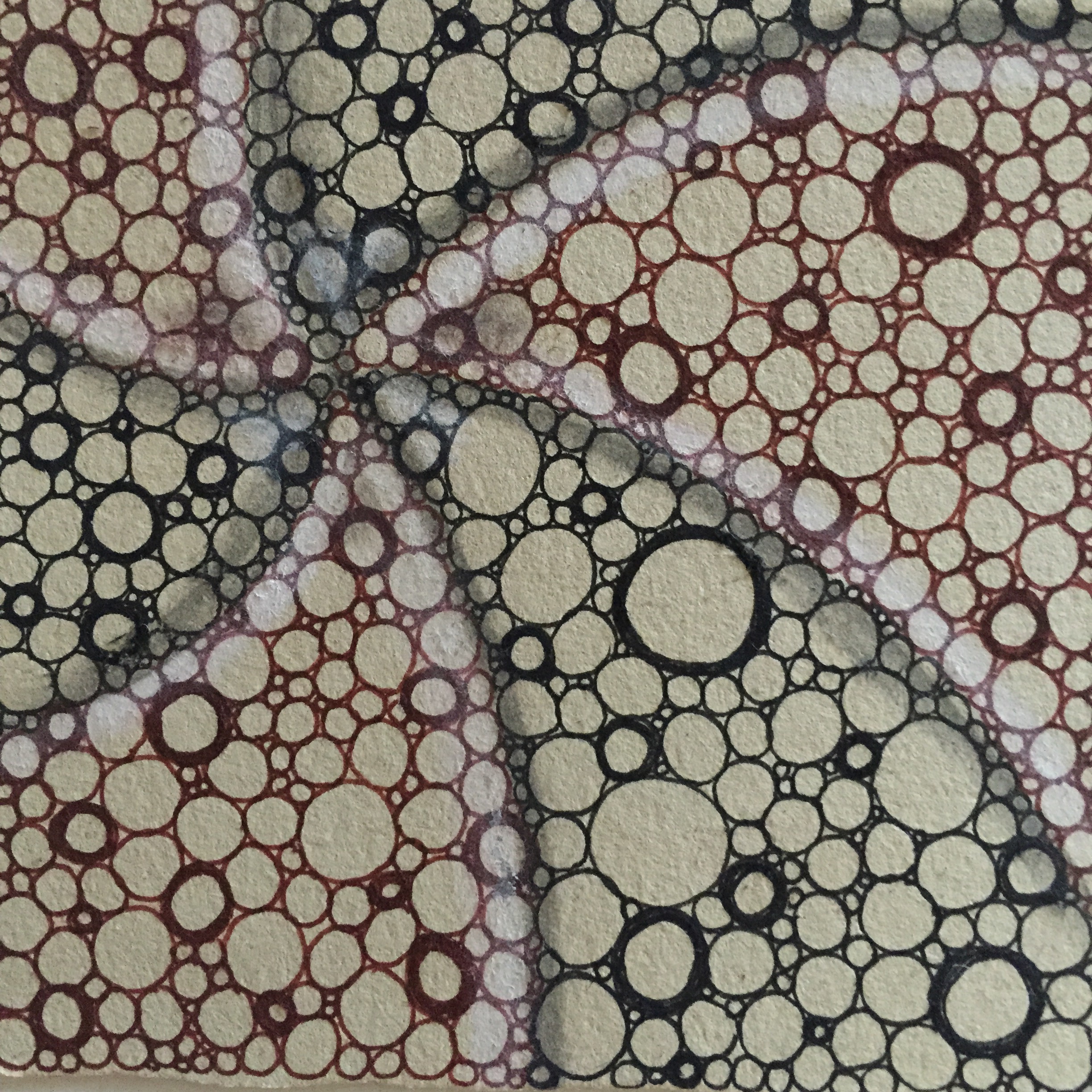 Happy Monday!
I encourage and appreciate sharing!: